Cheapest way to make an international education payment
Cohort Go Payments converts your payments at foreign exchange rates usually only available to large corporations and we pass these savings on to you. Payments can be made to any education, insurance, accommodation or other international education service provider or to your own bank account* for living expenses. Not only that, we do not charge any fees.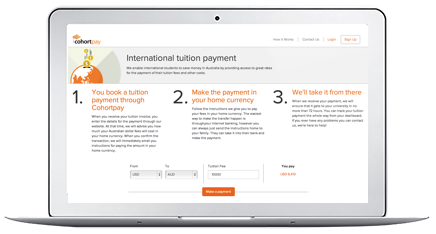 "It is great to finally see someone help alleviate the stresses of the high AUD on international students."
David Buisson, Emeritus Professor
How It Works
We'll deliver your funds at a low foreign exchange rate, so you'll save money. You can also save time by making multiple payments in one Cohort Go Payments transfer.
Upload your payment details & we'll provide instructions to make a deposit using your preferred payment method.
Watch through Cohort Go Payments as we transfer your funds to your international study providers & track your payments every step of the way.

"Thanks team, you saved me over $600 on my first payment. The payment process was simple yet professional…"
Peter Clarke, Canadian student
The most transparent way to track your international payments
International payments are slow and complex. Cohort Go Payments allows you to track the status of your payments in realtime from start to finish.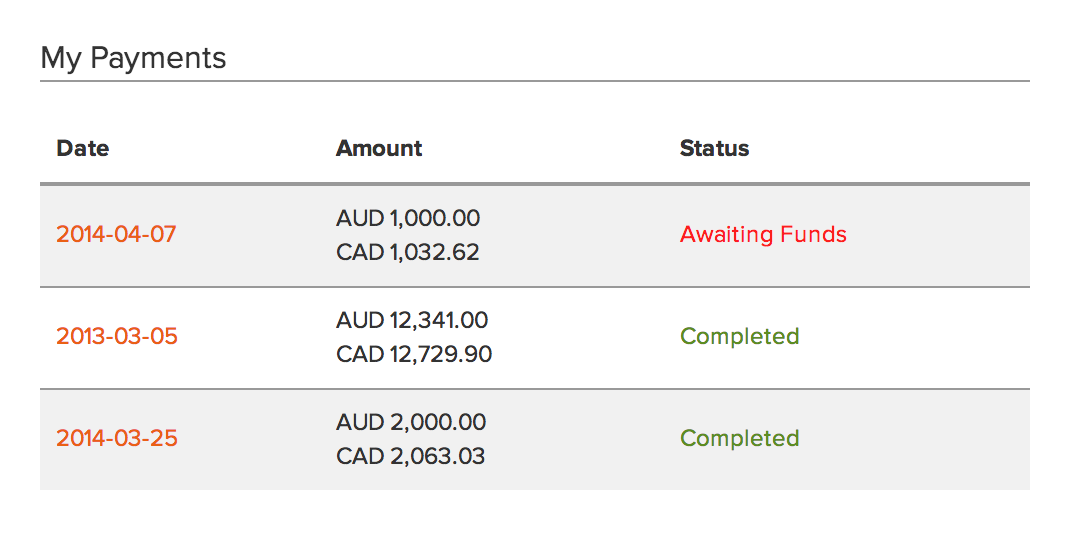 Cohort in the Media




Estimate your payment with Flywire